---
Whether hiking in the Yosemite Valley Park, experiencing the dry heat in Palm Springs, admiring sunrises at Death Valley, driving cable cars in San Francisco, or enjoying the freedom of the Highway Nr. 1 - a road trip in California offers everything you need as a passionate traveler.
 
In the following, I will share my insider tips for california, the most breathtaking places and restaurant tipps at the west coast. Find out where to get the best fish plate in Carmel by the sea, the best sushi in San Francisco or the best pancakes in Newport Beach &  vegan breakfast in Palm Springs - even if you do not think so, but the USA has a lot to offer if you are a big food fan.

Let's start with the essentials !
Everything starts with the best route and flights for your round trip – the best way for me was to start and end at the LAX Airport in Los Angeles. But you alsc can return from San Franisco. At the end it all depends on the price.
The one important thing is to drive along of one of the most beautiful coastal roads – The Highway Nr. 1. For the best weather conditions, you should book your roadtrip in spring, especially the season April to June is highly recommended. And the prices are quite cheap. But even in the late summer months from September to November is California still worth a trip.
---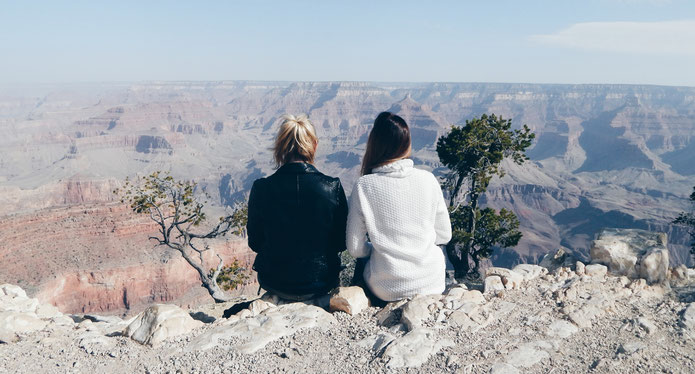 ---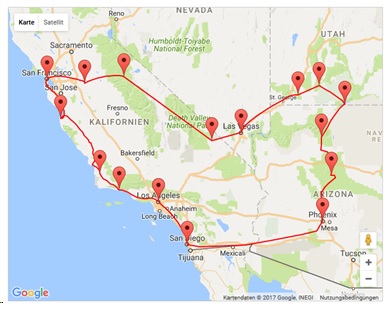 ---
Everything starts with the best route and flights for your round trip – the best way for me was to start and end at the LAX Airport in Los Angeles. But you alsco can return from San Franisco. At the end it all depends on the price.

Use Website like skyscanner, swoodoo & kayak

When you travel for three to four weeks, an intermediate stop is no problem at all. However, if you have planned a two-week road trip and you want to travel straight on the next day, then save yourself an intermediate stop.

---
Look at all those price comparison websites like skyscanner and kayak and find yourself the ideal offer. Beware, that even when you purchase extra full-comprehensive insurance without a deductible, sometimes all tire or windshild damages are excluded. So don't leave those paved roads & go for  the extra security package.
Alamo Cars has really good deals and when you take those gold packages, your are perfectly protected in all situations. When your're under 25 you always have to pay a bit more in the US. We payed 500€ für 16 days and had a perfect experience with Alamo Cars.
---
Booking Tip 1
Always take the cheapast car variant - Because if you're lucky, they won't be availble so that you can chose a better one (we got two car classes up)
Booking Tip 2

They ALWAYS want to buy you some upgraded, insurences etc. Stay with a nice &  strict No on that :) You won't need anything, because your online booking covers everything.
---
---
Traveling in the US isn't anything like then traveling in Europe. Leaving your car somewhere and just explore the cities is sometimes impossible. The buses and metro trains aren't as good as you think. That's why the car is the perfect travel companion you get.
Apart from San Francisco, we were often very disappointed that also the train and bus connections were quite bad.
 
You won't be able to find those petrol stations and from time to time the ones in Google Maps are no longer present.
Therefore always plan your stops ahead and refuel in time. A lot of those petrol stations are open 24hours, so that you can pay directly on the fuel station with your credit card and pin.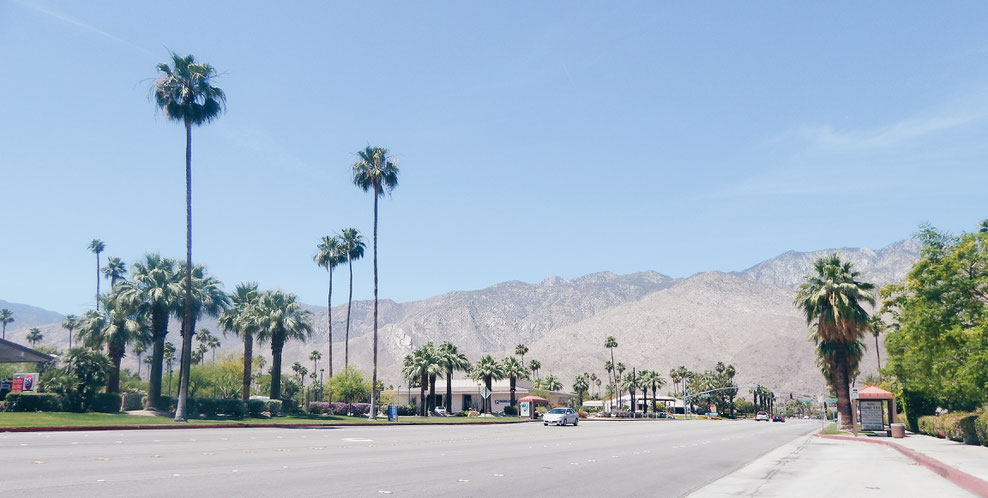 ---
We actually used both, because we brought our own TomTom from home. It is also possible and very easy to use offline maps as an app for your mobile phone or tablet. This way, you can see exactly where you are on GPS and you do not have to pay for a navigation system at the rental car office.
If you have a navigation system at home anyway, then download your maps you need online. The USA + Mexico map from TomTom the USA costs only 29-39 Dollars.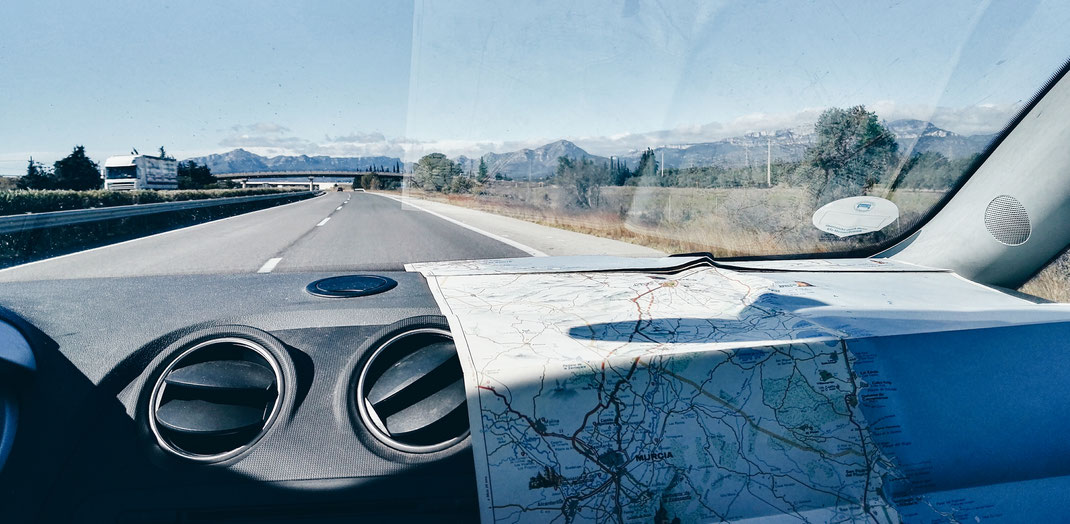 ---
I myself am very happy with the free DKB VISA and another TUI VISA with travel insurance.

The best one is that does not cost any annual fees and allows you to withdraw cash at the machine without foreign charges. And the best is, when you can use your card without having to pay extra fees.
Then it's necessary to decide, if you wan't to have it directly connect to your account or if the card exists for itself and you have to cover it by yourself. Other cards also cover insurances for you and your family like the TUI Visa. Just think about what's important to you when you're traveling.
---
Be spontaneous and book your accommodation just one or two days before. The best alternatives for hotels are Airbnb's (here you get the best ones, when you book very early). Compare prices, read hotel reviews and comments, look at those photos and compare the price with the website prices.
The best way to compare everything is to use trivago.com Because it compares not just booking.com or expedia.com - it looks on all estimated web prices and searches for the best one.

---
You have your WLAN everywhere of course, but telephoning is totally expensive. When you arrive, buy yourself an American SIM card for 30 days at the airport. So you get the unlimited internet access and it costs only 60 dollars.
---
In the cities the possibilities are just perfect - you get everything you want and there is something for every food type. Do not forget to make a reservation for the best restaurants. Especially on weekends or on Sundays for brunch, you sometimes have one to two hours standing in line. On the road, however, it is often difficult to find something healthy, because there are only those wll known food franchises. So the best way is to buy water, fruit and vegetables before you start and check out those restaurants.

---
Plan your trip so that you never have more than 5 hours of driving in the car during the day. We had an extremely long stretch between Death Valley and the Yosemite National Park in our trip and have completely underestimated it. After over 7 hours with different stops we finally arrived and were much too ready to look around us even more.
You need your driving license, but you should also apply for the International Driving License, which translated the German. There are no tolls and it is very easy to drive through the Tempolimit and the gasoline per gallon is much cheaper.
---
The individual parks cost admission fees, so it is always good to carry some small change.
The Grand Canyon costs 30 per car, the Yosemite National Park is 20.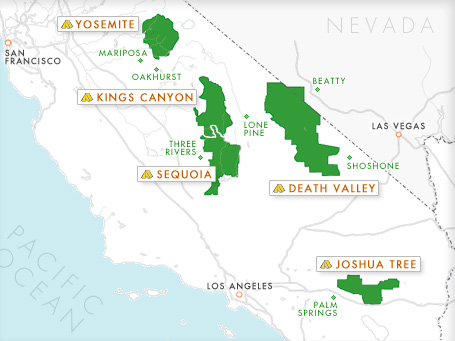 ---
Always check if your hotel or appartement lays in a safe area.
We book a beautiful hotel in San Francisco, which look liked the perfect place to stay and get around. But when we arrived, there were several drug addicts and prostitutes directly in front of our window.

---
Compared to the East Coast, Americans are incredibly friendly in California.
Sure, those waiters and the hotel staff do it for a living to get some tipps, but we haven't actually met one single unsympathetic American. They were always helpful and in a good mood, with a lot of humor. That's the perfect way to get a few individual tips for restaurant and hotels.

---
Forever21, Topshop, American Apparel, Victoria Secret, CK, DKNY - what more could you ask for?
Especially in San Francisco and LA you can find everything your heart desires.
Here, you can find all the california outlet malls.
---
Of course the weather is gonna be perfectly warm at the daytime in California. But never underestimate the cold and windy evenings in San Francisco and especially in the Yosemite National Park.
Partially you are at an altitude of 2000 meters - therefore, always packs a thick jacket and above all - your best good hiking boots.
A Roadtrip through the USA needs a bit of planning and a balanced suitcase.
---
Probably one of the most famous highways in the world and an incomprehensible breathtaking route. In any case, plan to spend a lot of time watching the animals sunbathing or watching some surfers.
Between the sky, the cliffs and the sea, you can experience a breathtaking stretch of over 150 kilometers, which you will never forget.
The famous Bixby Bridge or the McWay Falls, a silvery waterfall that falls from a cliff to the beach from a cliff, is worth taking a picture.
Cities like Carmel by the Sea, Monterry and Santa Barbara are those must-see spots on the route.
---
A trip to Mexico or Hawaii is always a good and cheap idea. Especially from Los Angeles there are very cheap flights and offers.
Or just drive from San Diego across the border to Tijuana (just leave the car in front of it) or leave your car in San Diego and start a round trip to the Baja de California.
In the second part you will find insider tips on the individual places, restaurants and highlights.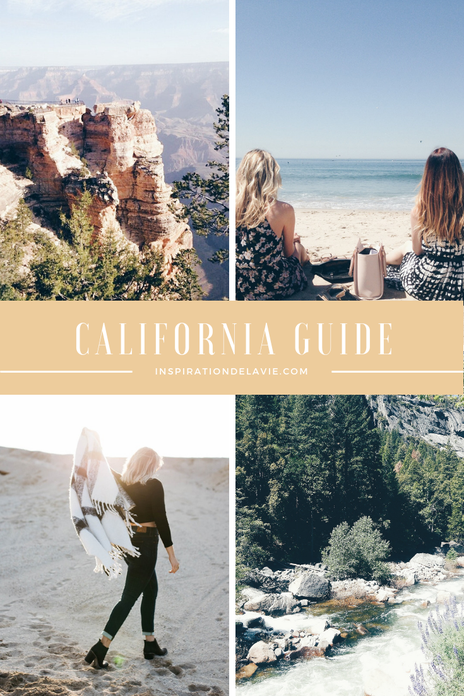 ---