---
Top Things To Do in Switzerland
---
It's one of the most expensive countries in Europe and definitely one of the most beautiful. That's why you should definitely plan a Europe and Switzerland road trip to explore the country.
Picturesque mountain views, hiking trails, beautiful lakes and delicious food – that's all what you get while traveling through Switzerland.
The country is beautiful to visit every time of year! It's perfect for skiing in winter and for hiking in summer.
Learn all about the most beautiful places for your Switzerland travel and get some money saving tips.
---
---
Let's talk about money!
---
Where to sleep
---
It's really expensive to make a reservation, even if you stay in a Hostel. It always costs between 30 CHF and 50 CHF per night.
You could spend some nights in an Airbnb apartement if you are more than two persons. If you want to spend some days in a Hotel, it will always cost between 90-150 CHF.
Where to eat
---
Eating out is very pricey (Coffee is around 5 CHF, McDonald's around 13 CHF). It's always the best option to buy your own groceries and to cook in your hostel or private Airbnb.
If you want to eat in a restaurant, you will spend 30-50 CHF per person –  it's a very expensive option. For delicious fondue or raclette you will have to pay a minimum of 25 CHF, without beverage!
How to travel
---
The best way to drive from city to city is by bus, which cost around 2-5CHF per way.
Uber is also available and a cheap possibility. Always avoid Taxis and the Intercity trains, they are way to expensive!
What to do
---
Everything in Switzerland has student prices. But museums, hiking trails or lift tickets are a bit pricey.
Museums are around 10 CHF and day hiking excursions or adventure activities start with 70-100 CHF. Snowboard or Ski lift tickets cost from 27-75 CHF per day.
---
How to save money
---
1. Buy an ISIC Card
---
You can save 20-50% on museums and other tourist attractions with your ISIC student card.
---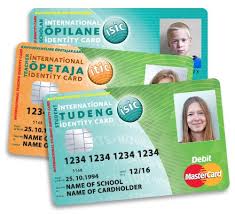 2. Use BlaBlaCar/Uber
---
Transportation is expensive. Try to use BlaBlaCar or Uber to travel around Switzerland.
---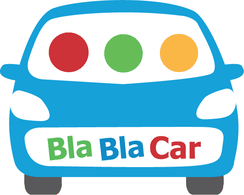 ---
The best way to save a lot of money is to spend some nights in an apartment or to share a room.
---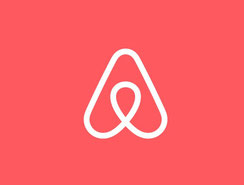 4. Cook at home
---
Restaurants are extremely expensive. That's why you should eat at home and buy your food in a grocery store.
---
---
Top Things to See in Switzerland
---
---
Visit Bern
It's the capital of Switzerland and it offers an historic town center, beautiful sightseeing places and walkways.  Narrow streets, lovely buildings and churches come along with a beautiful river!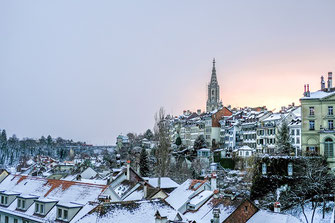 ---
Visit Interlaken
It's the place for every active traveler – you can go water-skiing, skiing, hiking or just enjoying nature.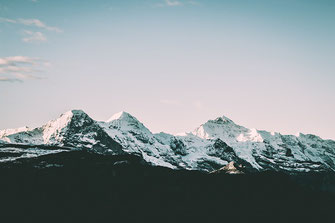 ---
Visit Montreux and Lausanne
Take a romantic walk on the beautiful lake and enjoy the mountain panorama.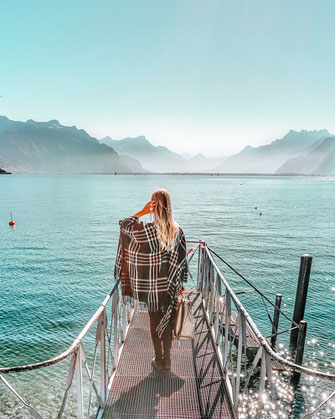 ---
Visit Blausee
It's colors are magnificent and you will never forget all those shimmering shades of blues. Oh and there are Lamas!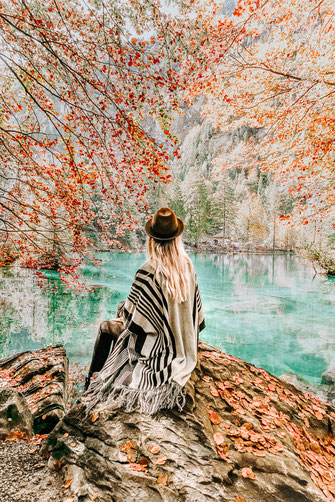 ---
Visit Lauterbrunnen
It's an almost sleepy town, surrounded by mountains and beautiful waterfalls.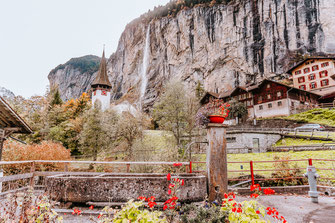 ---
Visit Fribourg
Located on a beautiful river, the city offers inspiring views and cultural activities.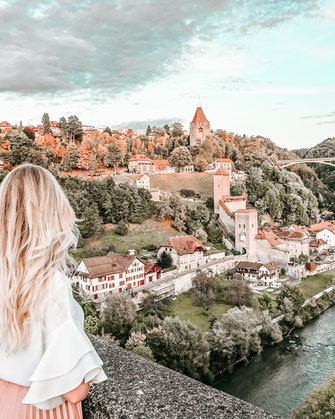 ---
Explore Geneva
The beautiful Lake Geneva is known for it's spectacular view.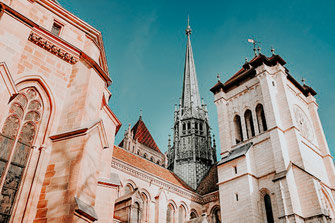 ---
Go to Zermatt
No better place to see the beautiful Matterhorn!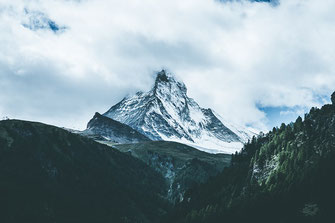 ---
Visit Zurich
The wonderful city offers a wealth of culture, leisure and entertainment as well as a great nightlife, filled with bars and restaurants. Situated on the Zurich lake near the mountains you can enjoy delicious food and beautiful views.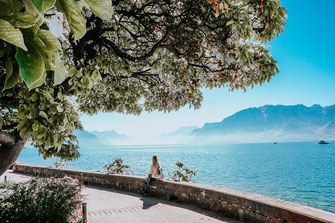 ---
---
What are your favorite places in Switzerland? Let me know in the comments!
You can safe the travel guide for Switzerland on Pinterest, if you'd like:
---